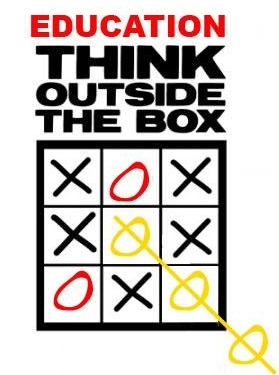 "I wouldn't be here today if it were not for teachers like these who challenged me, and pushed me, and put up with me, and inspired me - Teachers Matter. I'm honored to be here with teachers like - Alvin Aureliano Davis who teaches music in Florida."

- President Barack Obama

A native of Chicago, Illinois, Mr. Davis is an alumnus of Florida Agricultural and Mechanical University where he studied conducting under Dr. William P. Foster, Dr. Julian E. White, and Dr. Shelby Chipman. Becoming a member of the Incomparable Marching 100, Gospel Choir, and other benevolent organizations, Mr. Davis graduated with honors, with a Bachelor of Science Degree in Music Education.
Mr. Davis has continuously constructed his music program and band performances with the philosophy of developing an award winning, academic-focused music program on the cutting edge of creativity and band pageantry. He has been the Director of Bands at Crystal Lake Middle School (Pompano Beach, FL), and the Assistant Director of Bands at Blanche Ely High School (Pompano Beach, FL). Striving for an academic focused music program, Mr. Davis has had 100% of his students accepted into college and other forms of post-secondary education for the past four years. As the Director of Bands at Miramar High School, his students in Marching band, Concert band, Symphonic band, and Wind Ensemble, have received numerous accolades including Superior and Excellent ratings at the district and state level.

Mr. Davis himself has received numerous accolades in recent years including three U.S.Congressional Records and Certificates of Exemplary Service and Dedication, four city and county proclamations naming a day after Mr. Davis, and numerous U.S. and Florida Senate recognitions for exemplary educational leadership. He is the 2012 Broward County Teacher of the year, the 2012 Florida Teacher of the year, and in 2012 was honored by President Obama at the White House for being named a finalist for National Teacher of the Year.

Mr. Davis' other associations include The National Education Association, The American Federation of Teachers, Florida Bandmasters Association, Florida Music Educators Association, and the National Association for Music Education. He is a board member of the Florida Education Foundation, the Chairmen of two teacher task force for the Florida Commissioner of Education and the Superintendent of Schools in Broward County, and a panel guest for the Board of Governors Higher Education Coordinating Council and the U.S. Department of Education's RESPECT project.

His benevolent and service organizations include Alpha Phi Alpha Fraternity Inc., Phi Mu Alpha Fraternity Inc., and Seminole Masonic Lodge #291 to name a few. He is a loving father and dedicated husband. He has completed graduate work at Florida Atlantic University's Digital Education Teacher Academy and is currently pursuing a Masters Degree in Teacher Leadership at Walden University. His is a loving father and dedicated Husband.